How's Your
"Google Visibility"?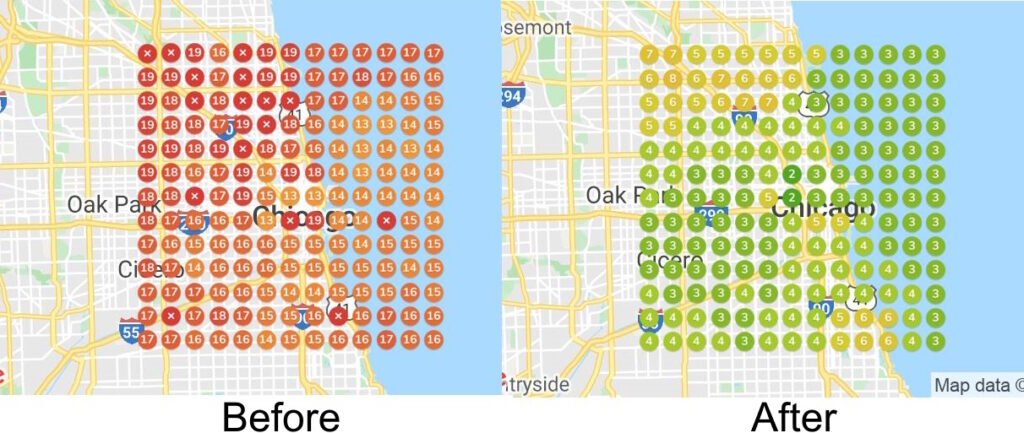 Get a Free Google "Visibility Analysis" for your business
Maximizing Local Reach: Google Business Profile SEO
Unlock the full potential of your online presence with our comprehensive SEO services, coupled with Google Business Pro expertise. At Local Leader, we employ cutting-edge SEO techniques to boost your website's visibility and drive organic traffic.
Our team optimizes your Google Business profile, ensuring it stands out among local competitors. With in-depth keyword research and strategic planning, we guarantee improved rankings, higher click-through rates, and increased customer engagement.
Elevate your business with our Google Business Profile SEO solutions today!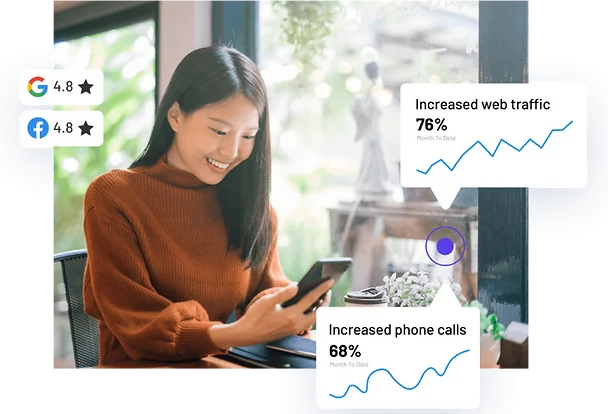 Featured on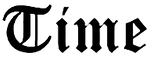 Google Business Profile SEO is Better than Traditional SEO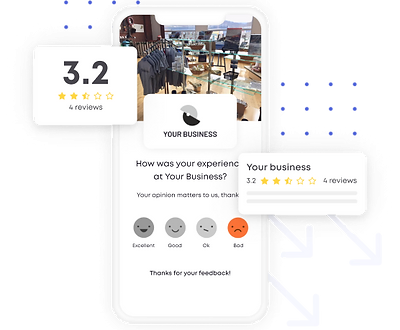 Traditional Website SEO
You probably won't see any significant results because you're facing tough competition from well-funded companies who are also targeting the same keywords.
It's quite costly to attempt because automation is not possible in this case.
The viewers are not specifically aimed at your local area, so even if you do receive clicks, it's unlikely that they will turn into actual customers.
Google Business Profile SEO
You can expect concrete outcomes within 3 months, supported by straightforward local ranking reports that are easy to comprehend.
It's more cost-effective than advertisements or any other marketing methods.
You'll attract more customers automatically because your visibility in the local area will increase, along with receiving numerous new reviews.
Claim Your Top 3 Spot!
Guaranteed Local Business Ranking!
With Local Leader Google Business Profile optimization service, you can reach potential customers without any cost. These leads have a high probability of converting within just 24 hours. Increase your local customer base and online reviews without spending a penny on advertisements.
89%

of our clients got an average rating of 4.8-star on Google
228%

on average increase in Google Listing page views
99%

of our trial clients are very happy and became retention clients.
Unveiling the First Month's Success with Google Business Profile SEO
During the first month of our Google Business Profile SEO service, you'll embark on a journey to skyrocket your local business's online presence and unlock unparalleled advantages. Here are nine essential points outlining what you can expect during this transformative period: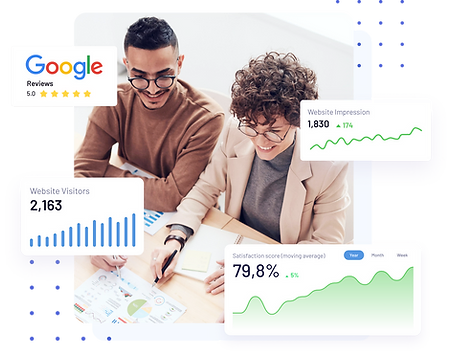 Our Google Business Profile expert will carefully select the top 10 keywords for your business and devise a strategic plan to improve your rankings based on these keywords.
We will optimize your Google Business Profile completely, giving you a competitive edge over other local businesses.
Take advantage of tools that automate the process of acquiring more 5-star customer reviews, while effectively managing negative reviews.
Your business profile will be optimized on more than 90 search platforms to broaden your online presence.
Enjoy access to our Listings optimization & Google Reviews Software, enhancing your online visibility.
Benefit from a Google proximity map featuring 10 reference points, allowing you to rank higher even from a greater distance.
Obtain high-quality backlinks on various Google properties like Sheets, Sites, Forms, Maps, and Drive, among others.
Display all your 5-star reviews on your website using customizable widgets.
Receive personalized guidance from an Account Manager to help you reach the top position in local search results.
What services will you receive each month?
Engaging posts with custom graphics are published to maximize your business's visibility and attract potential customers.
We update your business information on over 90 directories, ensuring accurate and consistent data across the web.
Geo-tagged images are uploaded across directories, optimizing your local presence and increasing relevance in local searches.
Our experts respond to your Google reviews promptly, showcasing your commitment to customer engagement and satisfaction.
We initiate and respond to Google Business Profile Q&As, encouraging interaction and building a trustworthy reputation.
We guide you in garnering more 5-star reviews, further enhancing your online reputation and credibility.
You'll receive an industry-leading Google Business Profile report, demonstrating keyword-based ranking improvements and the tangible impact of our efforts.
How can you measure the success of our services?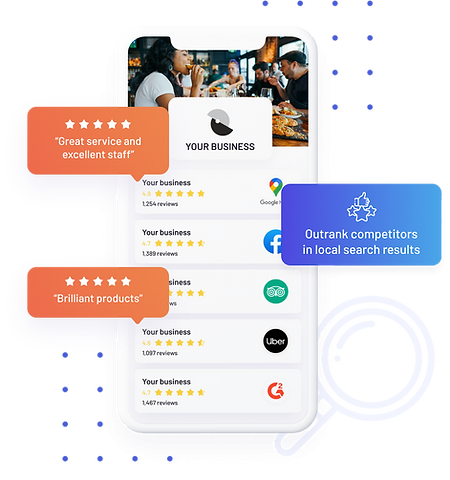 You'll notice a consistent influx of new 5-star reviews on your Google Business Profile, reflecting growing customer satisfaction and trust in your business.
You will experience a surge in business activity, such as increased calls, website clicks, and bookings, directly resulting from improved online visibility and customer engagement.
We'll provide you with comprehensive monthly reports, dissecting your keyword rankings relevant to your business. This helps you gauge the effectiveness of Google Business Pro in attracting potential customers.
Your satisfaction is paramount, and if, for any reason, you are not content with the results, you can cancel the service at any time without any obligation.
Gathering More Google Maps Reviews Made Easy: Our Innovative Solutions
At Local Leader, our unwavering focus is to assist you in garnering more reviews on Google Maps and understanding their crucial role in driving business success. Here's how our innovative tools ensure a seamless review collection process:
Automated Reviews via Text Message
Our tools enable you to automate review requests through text messages, making it convenient for customers to share their feedback effortlessly.
Automated Reviews via Email
We facilitate automated review requests via email, allowing you to reach a broader audience and encourage valuable reviews.
Automated Reviews via QR Codes
With QR codes, review requests become even more accessible. Customers can quickly scan and provide feedback, boosting your review count.
Our tools integrate seamlessly with your existing software, streamlining the review collection process. Your dedicated Account Manager will collaborate closely with you, customizing the easiest and most efficient approach to generate an impressive stream of customer reviews. Embrace the power of reviews and elevate your business's reputation on Google Maps!
Our Happy Customers
"Our website traffic doubled within weeks. Thanks to their expert SEO, we've dominated local searches and attracted a steady stream of new customers!"
Juanita S. McEachern
"Efficient and effective service! Their services took our online visibility to new heights, leading to more bookings and an increase in sales. Highly recommended!"
Casandra J. Sanders
"With their help, we garnered numerous 5-star reviews, building trust and credibility. Our business is flourishing, all thanks to Local Leader"
Barbara R. Mosier
"Game-changer! They optimized our Google Business Profile, and the impact was immediate. We saw a significant rise in calls and foot traffic, making a real difference for our business."
Robert S. Simms
"Their monthly reports showed clear progress, and our keyword rankings improved remarkably. Google Business Pro SEO has been an invaluable asset to our growth."
Gary M. Huddleston
Previous
Next
Take Advantage of The Best Google Business Profile SEO Services
Starting at only $99 /month
Protected by our Money Back Guarantee!
Benefit from exposure on Google, Yelp, Facebook, Siri, and 90+ other platforms, expanding your customer base.
Automated Google Response Review Service
Streamline review management with our automated Google review software, ensuring prompt and hassle-free responses.
Automated Custom Google Business Posts
Utilize our tools to generate more Google reviews, enhancing your business's online reputation.
Providing expertise on optimizing strategies for garnering more Google reviews
Access all your reviews in one centralized platform and respond efficiently with our all-in-one review responding software.
Always updated on new Google Business Profile SEO Strategies
Local leader presents the simplest and sole method to attract additional customers without spending on ads
Embrace the Ultimate Google Business Profile SEO Experience with Local Leader!
Join the league of satisfied clients with a staggering 99% retention rate after the trial period. We are confident in our service, and if for any reason you aren't delighted, we offer a no-questions-asked refund. Your satisfaction is our priority, ensuring you receive the best-in-class Google Business Profile SEO service with absolute peace of mind. Take the leap and unlock the full potential of your business's online presence today!